Recover Losses with a Diminished Value Claim
A severe auto accident can permanently impact the resale value of your vehicle. If your car or truck was heavily damaged during a motor-vehicle crash, a diminished value claim can bring vital compensation for these significant losses. Our Tacoma, WA-based attorneys can help you prove diminished value and seek the full compensation you deserve. The law firm of Cochran Douglas offers aggressive representation and tireless assistance, including repair and appraisal referrals. If we handle your claim, you can increase your insurance reimbursement substantially. Please contact us today to schedule a free consultation.
About Automotive Diminished Value
Whether you drive a sports car, a performance truck, or a popular sedan, your vehicle has inherent value on the resale market. A collision record will go against your clean title, affecting the trade-in value or resale list price. If your vehicle had a previously clean damage history and was purchased within the last five years, you will likely suffer significant diminished value from an auto accident.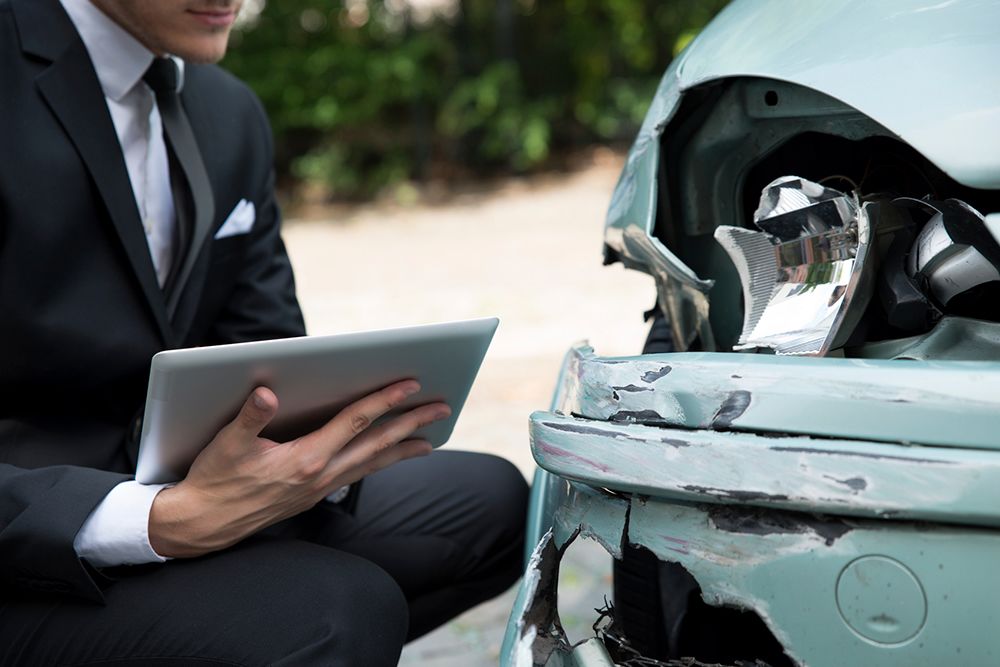 In legal terms, a vehicle's immediate diminished value is the difference between its pre- and post-accident value. Insurance companies tend to look at inherent diminished value, which is calculated after the vehicle is repaired. This amount factors in reduced resale value caused by the vehicle's newly tarnished accident record. Additional repair-related and loss of use damages can and should be added to this inherent figure. With today's molded automotive construction techniques, any severe impact will affect a car's overall structure and performance. Even the most meticulous body repair professional cannot restore a damaged car to pristine, factory-released condition.
Your Diminished Value Claim
For a diminished value claim, the insurance company will often use a simple formula and offer a quick, low-end settlement. Many insurers employ an outdated formula that was introduced years ago by a Georgia court judge. This "Rule 17c" is not legally binding in any state, however insurance adjusters use it, offering a maximum 10 percent pay-out on a vehicle's pre-accident value. This is not an appropriate diminished value benefit in many cases and we can fight for your right to more, deserved competition.
"I would highly recommend this firm to anyone looking for legal guidance and representation...Cole and Loren were professional and very responsive... They always had our best interest at hand and we were thrilled with the outcome!"

Jennie Schwartzer
How Cochran Douglas Can Help
With years of experience in and out of the court, our attorneys, Loren Cochran and Cole Douglas, do not let insurers get away with dishonest, unfair tactics. We can handle your diminished value claim from start to finish, aggressively fighting for you to receive full recompense for your losses. Our firm provides knowledgeable assistance and resources to help you navigate a complicated system. While clients have their choice of auto body repair providers, we offer recommendations to help expedite and smooth the process. Our referrals include independent shops that perform high quality work, as well as professionals who provide comprehensive, diminished value appraisals.
Our legal counsel prevents insurers from getting away with misleading omissions. For example, an exotic car may require specialty, out-of-state repairs to restore its optimal value, and you may be entitled to extended loss of use damages. If the at-fault party in your accident is uninsured or underinsured, your own policy may be responsible for paying for your losses, and we can make sure they do not unfairly deny your claim.
Cochran Douglas can offer you proven, experienced legal advice regarding the full compensation you deserve after an auto accident.
About 90 percent of diminished value cases settle out of court, ensuring you should not face a long trial. We also do not push our clients toward litigation unless it is necessary. However, if your case does go to trial, our strong trial background is significant a factor in our successful verdicts and settlements. With superior knowledge and experience with all applicable law, including courtroom precedent, we can fight for your right to just compensation.
Seek Full Compensation
Cochran Douglas can offer you proven, experienced legal advice regarding the full compensation you deserve after an auto accident. Please contact us today to schedule your free consultation.